---
Strikingly Discreet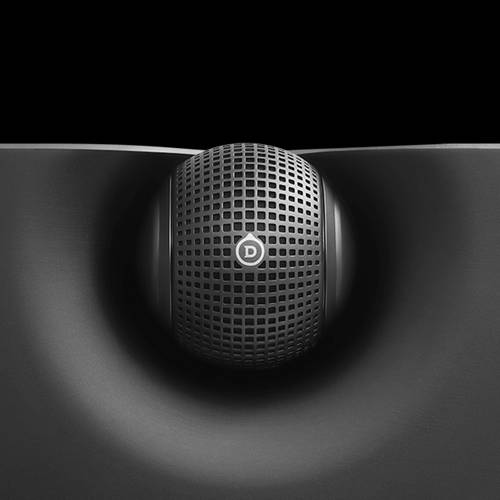 With the best performance-to-thinnest ratio, Devialet Dione stands out in both design and sound quality, and blends in when the action begins. And its sleek central ORB®️ is a nod to Phantom's signature aesthetic.
---
Music from anywhere, anytime.
Devialet Dione is compatible with Bluetooth, AirPlay 2, and Spotify Connect. It can also be connected to your TV via HDMI or TOSLINK optical input for any digital music source. And when combined with SPACE™ technology, your music is spacialized and delivered in enveloping 3D.

---
With Devialet Dione soundbar, immerse yourself into your favorite movies or series on Netflix, Prime Video, Disney+, or Apple TV+. Equipped with SPACE™ technology, stereo movies are spatialized to render 5.1.2 audio and efficiently use Devialet Dione's 3D sound capabilities.
Devialet was born of a pledge: to keep pushing the boundaries of sound experiences. Fourteen years later, after delivering groundbreaking, iconoclast innovations in the field of acoustics, Devialet ventures into the world of audio-visual.
---
SPACE™
Proprietary upmixing algorithm which upscales mono and stereo content into Devialet Dione 5.1.2 audio channels. 
---
(Advanced Dimensional Experience)
Devialet's Advanced Dimensional Experience patent (ADE️) combines innovative speaker placement with advanced digital filters to deliver superior sound restitution all around.
---
(Adaptive Volume Level™)
Real-time dynamic equalization which harmonizes sound levels for a more enjoyable listening experience.